If over-the-counter skin treatments are no longer proving effective but you are not ready to try surgical procedures, try minimally invasive treatments for skin rejuvenation such as microneedling with SkinPen. The founder of Cosmetic and Plastic Surgery Center of Central Pennsylvania, Dr. Theodore Foley, is happy to provide microneedling (collagen induction therapy) at his facility in Camp Hill, PA. Microneedling with SkinPen uses multiple fine needles to effectively and safely make micro-injuries in the skin. The micro-injuries prompt the natural production of elastin and collagen, two nutrients that contribute to the overall health and appearance of the complexion. Make an appointment for a consultation at Cosmetic & Plastic Surgery of Central Pennsylvania to discover more about the results of microneedling and how to personalize your procedure for your skin concerns and goals.
Reviews
"Best plastic surgeon in the area! After exploring several options, I chose Dr. Foley because he was very qualified and knowledgeable. He was caring, professional and did a great job. He talked me through the procedure step by step. His staff was amazing and caring as well. He made sure I was pain free the entire time and put me at ease. I would highly recommend him to anyone seeking plastic surgery."
- Anonymous /
Office Visit /
Jun 28, 2017
"I was referred to Dr. Foley through a friend for removal of basal cell cancer on my upper lip.  Originally, I was scheduled for MOHS through dermatology at a local medical teaching facility.  The EOB - for the teaching facility - for the biopsy and initial visit showed very high charges, including a "facility fee" of over $700.  I was informed that I had to wait almost five months for the procedure. That's when I started looking for alternatives. Thankfully, I found Dr. Foley.  Cancer removed, clean edges, no scar and the procedure was done the week I called for an appointment.  The cost?  A small fraction of what is charged at the medical teaching facility. Did I mention the staff?  Very professional and friendly.   Lesson learned - getting the best health care solution does not have to be expensive."
- M.S. /
Yelp /
Mar 06, 2020
"I was referred to Dr. Foley through a friend for removal of basal cell cancer on my upper lip. Originally, I was scheduled for MOHS through dermatology at a local medical teaching facility. The..."
- M.S. /
Yahoo /
Mar 06, 2020
"Amazing Experience - From the moment I made a simple phone call to see about the procedure I was interested in , I was treated with such patience, and kindness. The office staff are real gems. My consultation was fabulous Dr. Foley thoroughly explained the entire procedure to me. His bed side manor is superb. The day of surgery was so exciting, I can't believe how smooth it went! He's articulate and my abdominalplasty is living proof, I literally could not be any happier, he has changed my life completely!!"
- C. /
RealSelf /
Apr 25, 2019
"My experience with Cosmetic and Plastic Surgery of Central Pennsylvania has been an experience worth bragging about! The front staff is very pleasant kind and always willing to answer all your questions no matter how many you may have! From my very first appointment with Dr. Foley he listened to my concerns and validated all of them. He literally brought tears to my eyes when he agreed that I indeed had Diastasis Recti. He saw what I was seeing after I had been shrugged off and looked at as crazy by other physicians. Dr. Foley is very caring and down to earth. He took his time with me and explained everything with my surgery in great detail. He listened to all my concerns and took them ALL into consideration and took steps to put my mind at ease to make me completely comfortable for my operation. His bedside manner is something you do not see often. I also liked that he focused only on what I wanted fixed and solely that. He did not bring up or pressure me to fix other things with my body. He is an honest caring trustworthy plastic surgeon. He will be my surgeon for any other procedures that I may need or desire in the future. If your looking for a good honest plastic surgeon look no further! I am in love with his work!! He made me look perfect and restored my body and gave me my confidence back!"
- H.H. /
Google /
Jan 15, 2022
Previous
Next
It's possible you could be a candidate for microneedling treatments if you experience light or mild complexion problems, like a decrease in firmness or an uneven texture. Collagen induction therapy procedures may also improve the look of pores, stretch marks, and scars. You need to be willing to wait before seeing benefits from your microneedling procedure because the elastin and collagen require a month or longer to have an impact on the complexion.
Collagen induction therapy with microneedling is done in our office. The treatment takes about 30-45 minutes. We do request you come in earlier for us to apply numbing cream; however, patients typically experience little or no pain and discomfort. The areas of skin being addressed will be cleaned before the handpiece is evenly passed over. Once the microneedling is complete, soothing and occlusive products are applied and the patient is sent home with a post-care kit with instructions.
Following the procedure, you might develop light redness and swelling for 1-2 days; however, the post-care kit supplied will help with any issues. It can take around 1 – 3 months as the elastin and collagen supply increases until you notice significant changes in the appearance and health of your treated skin. Treatments are typically scheduled in a series of 3 done on a monthly basis. Individual results may vary and additional treatments may be necessary to achieve more dramatic results.
What Does Microneedling Cost?
Microneedling is a nonsurgical treatment for skin tightening and rejuvenation. Therefore, it is a treatment that is relatively cost affordable for most patients. The pricing is based on the condition being treated as well as how many sessions are needed to create the right outcome. During your initial consultation, we will prepare a skin analysis and treatment plan, which covers costs and what to expect during the procedure.
Frequently Asked Questions
What is microneedling?
Microneedling is known as collagen induction therapy. Simply stated, collagen is what keeps our skin supple, smooth, and tight. Microneedling is a newer, revolutionary nonsurgical treatment that uses a handheld device with 14 medical grade stainless steel needles. When these needles are gently glided over the skin, it creates "micro-channels" in that skin that actually serve to break down old scar tissue and help generate new skin cell growth. Once healed, the new skin appears healthy, brighter, and firm. During this process, the production of new collagen and elastin occurs and leads to an overall improved blood flow to the skin, enhancing the health and glow of your appearance over time.
What are the most common conditions treated with microneedling?
This nonsurgical skin rejuvenation treatment is best used for men and women who wish to improve the appearance of mild acne scarring, fine lines and wrinkles, moderate sagging skin, and stretch marks. It is an excellent procedure to help improve skin texture and tone, reduce pore size, and bring back a youthful glow.
How many treatments are recommended for optimal results?
Most of our patients undergo 3 – 6 microneedling sessions to attain the desired results. However, it depends on what you are trying to improve, which will dictate the treatment plan. This procedure can be safely performed every 4 weeks as needed. For patients seeking scar reduction, it generally takes about six sessions. Collagen induction typically occurs at about the third treatment. Microneedling can be applied to most parts of the body, including the face, neck, arms, thighs, chest, and legs.
Is microneedling safe for everyone?
For the most part, microneedling is safe for most skin types and colors. Because it does not injure the epidermis, the chance for post-procedure inflammation or pigmentation damage occurring is minimal. Microneedling is not recommended for those who have used Accutane within the last 6 months, or for those who have active acne lesions, skin infections or open wounds, herpes simplex(cold sores); see Dr. Foley for an anti-viral prescription, or are actively undergoing radiation or taking auto-immune therapy medications. In addition, it is not recommended for pregnant or nursing women, or for anyone who has a history of keloid scarring or poor wound healing.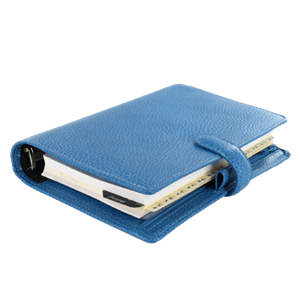 Plan Your Procedure
Average Cost

$775

-

$1,375

Recovery Time

1 – 2 Days

Average Procedure Time

30 – 60 Minutes

Post-op Follow-up

4 – 6 Weeks

Procedure Recovery Location

In-Office
Contact Us
Natural Health and Radiance
Enhance the appearance and health of your complexion with microneedling therapy at Cosmetic & Plastic Surgery of Central Pennsylvania in Camp Hill, PA for more information about this procedure and complementary skin revitalizing options.
Related Posts