At Cosmetic & Plastic Surgery of Central Pennsylvania in Camp Hill, PA, Dr. Theodore T. Foley, offers UltraShape Power treatments to those who wish to eliminate fat from their body without the expense and recovery time needed for surgical liposuction. This nonsurgical procedure specifically targets fat cells in the abdomen, hips, thighs, arms, back, and bra areas. UltraShape Power uses high-powered, focused, pulsed ultrasound for fat cell destruction. It provides patients with an unparalleled treatment experience with absolutely no downtime. Treatments are virtually painless and leave patients free of any unwanted visible side effects. Best of all, there is no need for cooling during treatment or post treatment procedures. It offers significant fat reduction by 32% reduction in subcutaneous fat layer thickness effectively treating small and large areas.
At Cosmetic & Plastic Surgery of Central Pennsylvania, we understand how frustrating it can be when diet and exercise is just not enough to eliminate stubborn pockets of fat. That's why board-certified Plastic Surgeon Dr. Foley is proud to offer this advanced procedure that allows you to finally achieve the curves you desire. Dr. Foley will personally meet with you to discuss all your cosmetic goals and will create a personalized treatment plan that addresses all your concerns.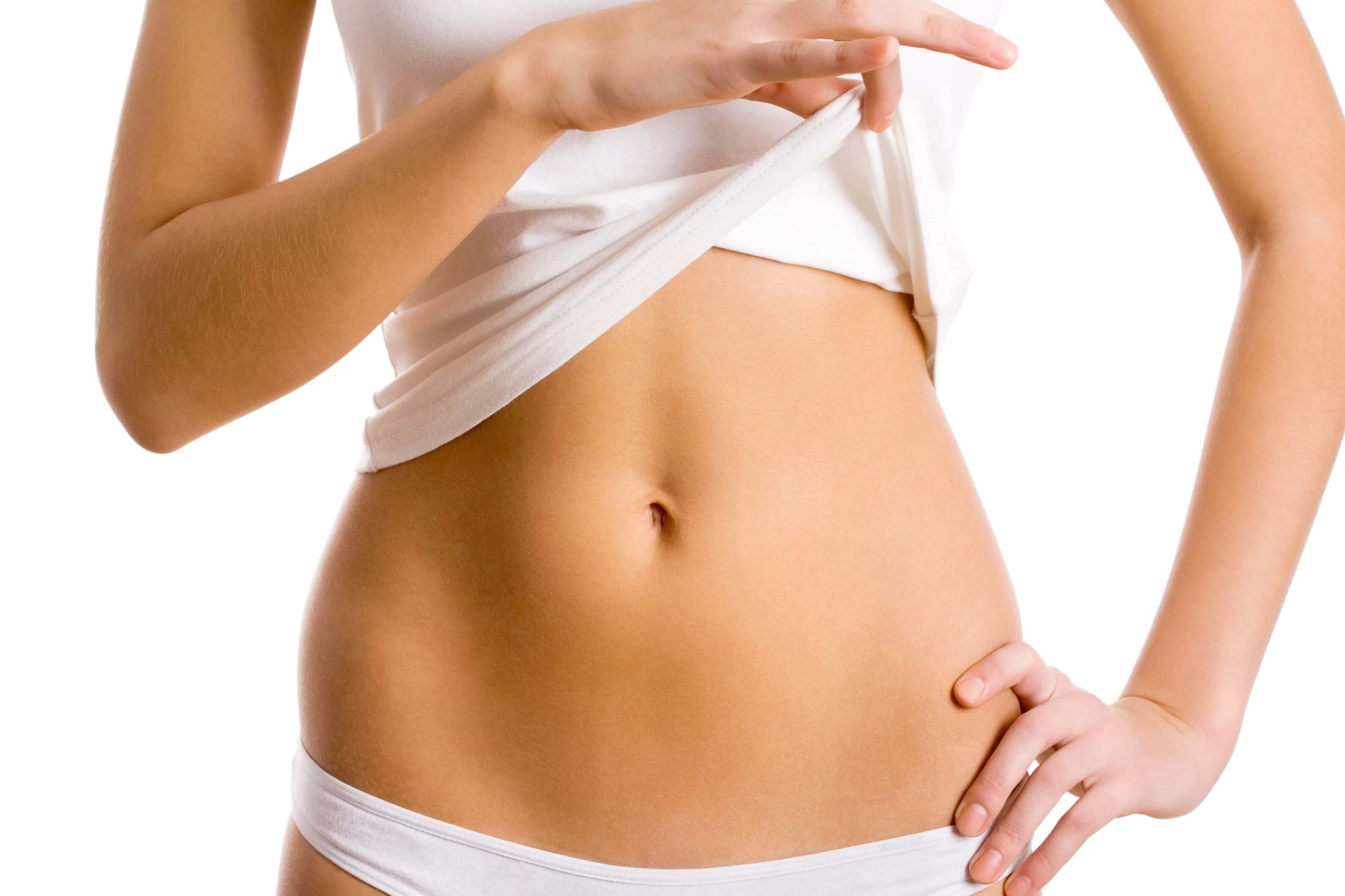 Reviews
"Best plastic surgeon in the area! After exploring several options, I chose Dr. Foley because he was very qualified and knowledgeable. He was caring, professional and did a great job. He talked me through the procedure step by step. His staff was amazing and caring as well. He made sure I was pain free the entire time and put me at ease. I would highly recommend him to anyone seeking plastic surgery."
- Anonymous /
Office Visit /
Jun 28, 2017
"I was referred to Dr. Foley through a friend for removal of basal cell cancer on my upper lip.  Originally, I was scheduled for MOHS through dermatology at a local medical teaching facility.  The EOB - for the teaching facility - for the biopsy and initial visit showed very high charges, including a "facility fee" of over $700.  I was informed that I had to wait almost five months for the procedure. That's when I started looking for alternatives. Thankfully, I found Dr. Foley.  Cancer removed, clean edges, no scar and the procedure was done the week I called for an appointment.  The cost?  A small fraction of what is charged at the medical teaching facility. Did I mention the staff?  Very professional and friendly.   Lesson learned - getting the best health care solution does not have to be expensive."
- M.S. /
Yelp /
Mar 06, 2020
"I was referred to Dr. Foley through a friend for removal of basal cell cancer on my upper lip. Originally, I was scheduled for MOHS through dermatology at a local medical teaching facility. The..."
- M.S. /
Yahoo /
Mar 06, 2020
"Amazing Experience - From the moment I made a simple phone call to see about the procedure I was interested in , I was treated with such patience, and kindness. The office staff are real gems. My consultation was fabulous Dr. Foley thoroughly explained the entire procedure to me. His bed side manor is superb. The day of surgery was so exciting, I can't believe how smooth it went! He's articulate and my abdominalplasty is living proof, I literally could not be any happier, he has changed my life completely!!"
- C. /
RealSelf /
Apr 25, 2019
"My experience with Cosmetic and Plastic Surgery of Central Pennsylvania has been an experience worth bragging about! The front staff is very pleasant kind and always willing to answer all your questions no matter how many you may have! From my very first appointment with Dr. Foley he listened to my concerns and validated all of them. He literally brought tears to my eyes when he agreed that I indeed had Diastasis Recti. He saw what I was seeing after I had been shrugged off and looked at as crazy by other physicians. Dr. Foley is very caring and down to earth. He took his time with me and explained everything with my surgery in great detail. He listened to all my concerns and took them ALL into consideration and took steps to put my mind at ease to make me completely comfortable for my operation. His bedside manner is something you do not see often. I also liked that he focused only on what I wanted fixed and solely that. He did not bring up or pressure me to fix other things with my body. He is an honest caring trustworthy plastic surgeon. He will be my surgeon for any other procedures that I may need or desire in the future. If your looking for a good honest plastic surgeon look no further! I am in love with his work!! He made me look perfect and restored my body and gave me my confidence back!"
- H.H. /
Google /
Jan 15, 2022
Previous
Next
Ideal candidates are in good health and have unwanted fat pockets in their abdomen, hips, thighs, back, and bra area.
This procedure may not be right for you if you:
are pregnant or are breastfeeding
have hepatitis or other liver disorders
have immune system disorders
have hollow scars in the treatment area
have a pacemaker
have a BMI of 30 or higher
Since UltraShape Power is a nonsurgical procedure, there is no need for anesthesia. During the procedure, a hand-held device is applied to the chosen area to destroy fat cells. This FDA-cleared technology utilizes focused ultrasound energy to eliminate unwanted fat. The energy pulses into fat cells, which creates pressure and causes the fat cells to erupt. UltraShape Power safely destroys fat without harming surrounding tissue and nerves. Typically, there is no pain during or after treatment. However, some patients have reported feeling a warm therapeutic sensation during treatment. Sessions commonly last 60 minutes.
Not only is UltraShape Power a noninvasive treatment, but it does not require any downtime. So many patients love this benefit because it enables them to immediately return to their daily activities. Unlike surgical liposuction, which requires several weeks of downtime and months to see full results, UltraShape results are visible within 10 – 14 days after a single session, but optimal results will be evident after 3 sessions. Treatments are commonly set 2 weeks apart. Although there are other noninvasive treatments available, UltraShape Power is considered superior because it does not require downtime, does not cause discomfort, and quickly produces amazing results.
Some commonly asked questions regarding UltraShape Power are answered below:
Is UltraShape FDA cleared? Yes, UltraShape is FDA cleared for fat destruction on the abdomen and flanks. Anywhere on your body where you can pinch about an inch of fat, Ultrashape Power can destroy it!
How does it work? UltraShape Power uses focused pulsed ultrasound to kill fat cells.
Can patients eliminate fat with no down time and no pain? Yes! Patients have been reported to reduce their abdominal fat by 32% with just 3 sessions (1 treatment package) which takes 30 – 60 minutes in the office. There is no downtime and there is no pain! Some patients may report feeling a warm relaxing sensation during treatment.
How soon can patients see results? Visible results are seen in 10 – 14 days after the first treatment.
Where does the fat go? The destroyed fat is taken up and eliminated naturally out of your body.
How does this compare with coolsculpting and other noninvasive fat destruction? UltraShape Power destroys more fat and does it without any patient pain! Read patient reviews on RealSelf to get the real skinny on the comparison and see for yourself. We are proud to offer UltraShape Power which is superior (in terms of higher patient satisfaction on RealSelf, higher patient comfort during treatment, and higher amounts of measurable fat reduction) to any other noninvasive fat destruction procedure.
Below is additional information recommended by the manufacturer of UltraShape Power. This information can help you determine what a treatment session is like and what instrument is used to better understand if it would be good for you.
Get the Skinny on Stubborn Fat
There are 2 major types of fat in your body: visceral (fat that forms around and in-between your heart, liver, and other organs) and subcutaneous (fat that forms just under the surface of your skin).
While diet and exercise can help reduce excess visceral fat, subcutaneous fat can be much more stubborn and difficult to lose. UltraShape Power targets and eliminates stubborn fat that's resistance to diet and exercise.
UltraShape Power is not like other body shaping options available today.
Unlike, liposuction, UltraShape Power is nonsurgical - which means no incisions, anesthetics, or recovery time. And unlike other fat reduction procedures that use heat or freeze fat, UltraShape Power is virtually painless and leaves no visible signs of treatment. All you're left with are smooth, contoured results. So you can hit the doctor's office, then hit your yoga class in a crop top the same day.
With UltraShape Power ultrashaping body shaping, you can drop a dress size - and sometimes even more!
3 treatments are recommended, spaced 2 weeks apart. Each treatment takes less than an hour, the exact length of time depends on the size and the treatment area. Many patients start seeing improvement at week 2 and full effects continue to appear after 3 months.
Gentle Ultrasound waves are merciless to fat cells!
UltraShape Power uses ultrashape energy focused at approximately 1.3 cm below the skin to target stubborn fat.
Pulsed ultrasound waves cause fat cells to rupture (without creating heat), releasing the fatty substance inside.
And because UltraShape Power ultrasound is focused, surrounding skin, nerves, and blood vessels are left unharmed.
The body breaks down (or processes) the destroyed fat cells, just like it breaks down other fat. The waste is then eliminated naturally. Treated fat cells are permanently destroyed, so the results are long lasting. However, remaining fat cells can still increase in size, so it is important to maintain a healthy lifestyle with diet and exercise.
After you and your physician determine the exact treatment area, a specially designed belt will be wrapped around your abdomen and a soothing gel smoothed onto your skin. A trained UltraShape Power treatment provider will glide the UltraShape Power transducer over the treatment area, gently delivering virtually painless pulses of ultrasound.
The UltraShape Power procedure is a pleasant, relaxing experience. Some people describe a slight tingling during treatment. Side effects are extremely rare. Plus there's no downtime. So you can start getting back to a trimmer tummy, then get right back to your day.
No anesthetics
No signs of treatment
No incisions
No soreness or numbness
UltraShape Power has been shown to be safe in clinical trials and is cleared by the FDA for noninvasive body shaping. It won't cause discomfort or harm surrounding skin, nerves, or blood vessels. While UltraShape Power is new to the US, it has been used in many countries worldwide. No wonder so many people are satisfied with their results.
The ideal UltraShape Power candidate can pinch an inch or so of fat around the waistline and has a body mass index (BMI) of 30 or less. Body mass index (BMI) is a scale used to approximate a person's body fat. Is your BMI under 30? Great! Speak to your physician about using UltraShape Power to get a slimmer waist. If you're BMI is higher than 30, ask your physician about your fat-reducing options. UltraShape Power is not for major weight loss.
Is UltraShape right for you?
UltraShape Power may not be right for you if you:
Are pregnant or are breastfeeding
Have hepatitis or other liver disorders
Have immune system disorders
Have hollow scars in the treatment area
Have a pacemaker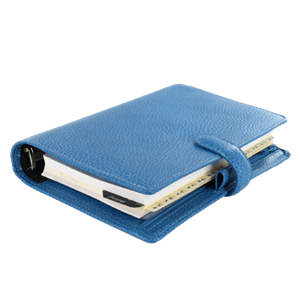 Plan Your Procedure
Average Cost

From

$4,365

Recovery Time

0 - 1 Day
Contact Us
eliminate fat without surgery
If you want to eliminate fat without any downtime, UltraShape Power is the perfect option to achieve a leaner figure. You no longer have to feel self-conscious about showing off your body and wearing slim clothing. Call or visit our office today to schedule your consultation and we will help you achieve the smooth, slim shape you're looking for.
The cost of Ultrashape Power ranges on average from $1,800 to $3,000. For more information on payment options at our practice, check out our Payment Information page by clicking here.
Related Procedures
Related Posts