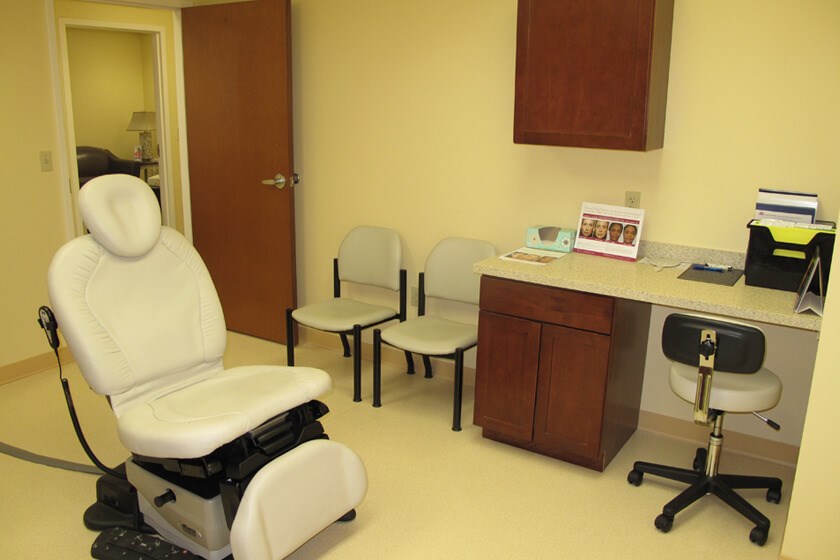 Our Consult & Procedure Room
Dr. Foley is passionate about communicating thoroughly with each patient and working with them individually to find the perfect procedure that suits their needs. We have two, on-site consultation rooms that are completely private and provide a comfortable space for patients to talk to Dr. Foley about their medical history, as well as their needs, concerns, and cosmetic goals. Our rooms include plush seating for optimal comfort and a photo suite that allows each patient to take and review before and after photos, helping them see their dreams brought to life.
Our consult rooms are also equipped to be minor procedure rooms which are extremely comfortable for our patients. They are designed to inspire, relax, and comfort you during your treatment. We have lavish leather procedure chairs, beautiful artwork adorning the walls, and ample equipment and supplies to perform minor surgical procedures with local anesthesia. Our state-of-the-art procedure rooms enable us to perform procedures such as skin cancer removals, skin grafting and skin rejuvenation, numerous types of injections, and chemical peels. Our noninvasive office equipment, including UltraShape Power and the VelaShape III, enables us to perform fat destruction and cellulite reduction onsite with no downtime for our patients.