Board-certified Plastic Surgeon, Dr. Theodore T. Foley performs liposuction, or lipolasty, to remove excess fat from various areas of the body. Hundreds of men and women visit Dr. Foley at Cosmetic & Plastic Surgery of Central Pennsylvania in Camp Hill, PA to remove areas of stubborn fat that cannot be reduced with a healthy diet and exercise. Common areas include the abdomen, waist, thighs, upper arms, back, chin, and neck. Body contouring surgery with liposuction improves the tone and definition of the body for a more appealing contour. However, liposuction is not a weight loss solution and if you are considering this procedure you should already be at or near your goal weight. Dr. Foley will work closely with you to create a treatment plan that addresses all your aesthetic goals and needs.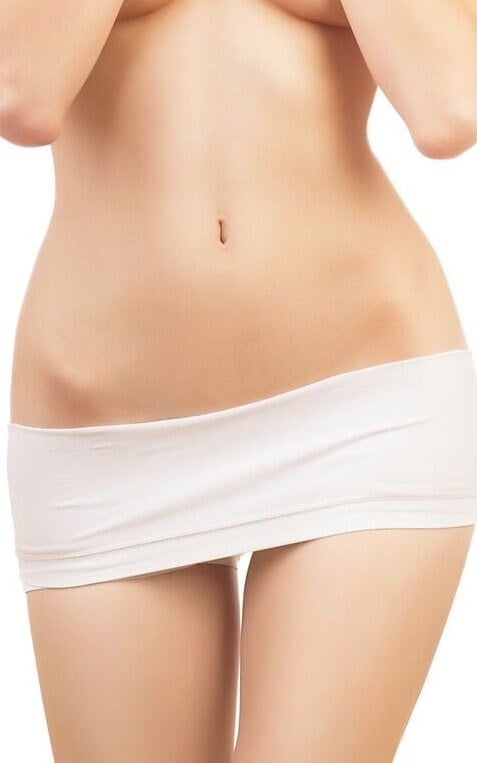 Reviews
"Best plastic surgeon in the area! After exploring several options, I chose Dr. Foley because he was very qualified and knowledgeable. He was caring, professional and did a great job. He talked me through the procedure step by step. His staff was amazing and caring as well. He made sure I was pain free the entire time and put me at ease. I would highly recommend him to anyone seeking plastic surgery."
- Anonymous /
Office Visit /
Jun 28, 2017
"I was referred to Dr. Foley through a friend for removal of basal cell cancer on my upper lip.  Originally, I was scheduled for MOHS through dermatology at a local medical teaching facility.  The EOB - for the teaching facility - for the biopsy and initial visit showed very high charges, including a "facility fee" of over $700.  I was informed that I had to wait almost five months for the procedure. That's when I started looking for alternatives. Thankfully, I found Dr. Foley.  Cancer removed, clean edges, no scar and the procedure was done the week I called for an appointment.  The cost?  A small fraction of what is charged at the medical teaching facility. Did I mention the staff?  Very professional and friendly.   Lesson learned - getting the best health care solution does not have to be expensive."
- M.S. /
Yelp /
Mar 06, 2020
"I was referred to Dr. Foley through a friend for removal of basal cell cancer on my upper lip. Originally, I was scheduled for MOHS through dermatology at a local medical teaching facility. The..."
- M.S. /
Yahoo /
Mar 06, 2020
"Amazing Experience - From the moment I made a simple phone call to see about the procedure I was interested in , I was treated with such patience, and kindness. The office staff are real gems. My consultation was fabulous Dr. Foley thoroughly explained the entire procedure to me. His bed side manor is superb. The day of surgery was so exciting, I can't believe how smooth it went! He's articulate and my abdominalplasty is living proof, I literally could not be any happier, he has changed my life completely!!"
- C. /
RealSelf /
Apr 25, 2019
"Dr. Folley and his team provide an excellent experience. There is zero pressure to have procedures performed. Dr. Folley has an excellent bedside manner, explains everything in detail, and does fantastic work. Another doctor of mine even switched his wife from another plastic surgery group to Dr. Folley. Don't hesitate if you are thinking of getting a procedure done. You will be in good hands and not regret the results."
- J.D. /
Google /
Jun 04, 2022
Previous
Next
Liposuction is most commonly performed on the abdomen, hips, thighs, buttocks and even the neck. The best candidates for liposuction are those who are in good health and experience:
Excess fat deposits that cannot be altered with diet and exercise.
Disproportionate areas of the body.
Good skin elasticity.
Liposuction is usually performed as an outpatient procedure with the patient under local or general anesthesia. During the procedure, one or more small incisions will be made near the treatment site. A thin tube (cannula) is then inserted through the incision to loosen the excess fat, then suctioned out. The length of this procedure varies among patients, but it typically takes between 1-3 hours to complete. Following their procedure, patients should wear compression garments for the first few weeks to reduce swelling and ensure optimal healing. Patients can expect minimal scarring at the incision site, but with proper scar management, it will be difficult to notice. In order for the results of liposuction to last, the patient should maintain a stable weight through a healthy diet and exercise.
There are several variations on traditional liposuction, including:
Tumescent liposuction
Suction-assisted liposuction (SAL)
Power-assisted liposuction (PAL)
Ultrasound-assisted liposuction (UAL)
VASER
Laser-assisted liposuction (LAL)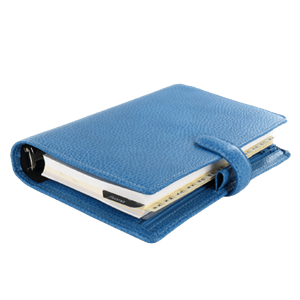 Plan Your Procedure
Average Cost

From

$2,600

Recovery Time

1 Week
Contact Us
Stubborn fat deposits can keep you from achieving the body you've always wanted. For patients who need assistance getting a slimmer body, schedule a consultation with our office today. We provide a number of advanced techniques in liposuction that can be matched to the needs and desires of each patient for your best results.
The cost of Liposuction ranges on average from $6,000. If you are comparing prices between different plastic surgery practices, make sure you are comparing the fees which include all aspects of your upcoming surgery. These prices include the physician, anesthesia, and facility fees assuming that your surgery is being completed in a surgery center. If your surgery needs to be performed at the hospital, the fees will be ~$1500-$2000 more depending on the procedure, the surgical time, and whether or not you choose to stay overnight at the hospital. Also, your best choice for a cosmetic procedure of any kind is to choose a plastic surgeon, such as Dr. Theodore Foley, who is certified by the American Board of Plastic Surgery and who is local to you. Not only will you receive the best surgical care that way, but you will also receive the best postoperative care. At Cosmetic & Plastic Surgery of Central PA, we encourage patients to call for a complimentary personal consultation with our plastic surgeon so a customized quote can be prepared for you by our staff. For more information on payment options at our practice, check out our Payment Information page by clicking here.
Related Procedures
Prices are subject to change and are our current estimate of the price which is inclusive of physician, facility, anesthesia at a surgical center. Some procedures, which do not require anesthesia, may be done at our office and would not then entail an anesthesia fee. If patients need to have their surgery at a hospital, prices are typically more expensive and will be outlined after consultation.
Related Posts