Board-certified Plastic Surgeon, Dr. Theodore T. Foley, offers fat transfer surgery to correct and restore irregularities of the body at Cosmetic & Plastic Surgery of Central Pennsylvania in Camp Hill, PA. If you have a specific area on your body that needs more volume while another area of your body has excess fat, then this procedure can provide stunning improvements. Liposuction is used to to extract fat from an area of the body with excess fat and then injected in areas that have lost volume. This procedure has become increasingly more popular and is often used to enhance the buttocks, cheeks, breast, lips, and hands. Results produce a fuller profile in areas that have lost volume and a slimmer contour in areas with excess fat.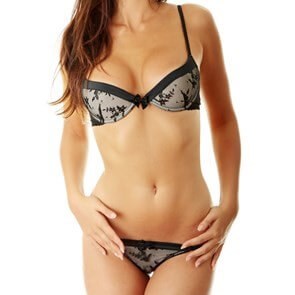 Fat Transfer Reviews
"Fat Transfer - I had a Co2 Laser in 2016 and experienced some fat loss after. The Dr was aggressive and damaged nerves and i was left with fat loss. This is my second Fat transfer with this dr i just needed a top up and some other areas treated. The fat stayed quite hard for about six months after my first procedure but then started to soften and it even seemed to get a little fuller. No Lumps or issues the procedure was not painful but a little uncomfortable. The lipo part was the worst but it is completed relatively quickly. You get sat up with a mirror and the dr injects the areas you want and you can say whether you want more or less during the procedure so you're aware what's going on at all times which i really liked. It was a two way processes the whole time"
- G. /
RealSelf /
Jun 04, 2019
Previous
Next
Patients that desire to have a fat transfer should have:
An adequate amount of available fat to extract
Good skin laxity and tone
Good health and a non-smoker
During the initial consultation, the surgeon will evaluate your overall health, the area(s) of available fat, as well as your skin quality. The area(s) to have grafting will also be evaluated to judge suitability for receiving grafts. This evaluation will help us develop your individual plan. During the consultation, we encourage you to discuss any areas of your appearance that concern you, as well what you hope to accomplish with surgery. This will help us understand your goals and expectations and determine whether they can be realistically achieved. Swelling and bruising are expected in the areas where fat was removed and transplanted, although it will vary among patients. The swelling and bruising will start to subside within 1-2 weeks after surgery. A compression garment may be necessary if larger amounts of fat are removed. Most patients can resume modest activity in 7-10 days, if small amounts of fat are removed and in 6-8 weeks, if large amounts of fat grafts are removed. Complete recovery from fat grafting surgery usually takes 6 months.
Common areas for fat transfer include the face for facial rejuvenation. This includes fat grafting for under the eyes and within the cheeks and lips. Fat transfers are also common to fill laugh lines, as well as lines under the chin. A specialty fat transfer is gluteal reshaping, which involves a fat transfer to the buttocks, commonly known as a Brazilian butt lift. Fat grafting corrects contour irregularities that may result from over aggressive liposuction and is sometimes used during breast reconstruction. Rejuvenation of the hands, using fat from the patient's own body, can create gorgeous results, hiding obvious veins and tendons that become more apparent with age.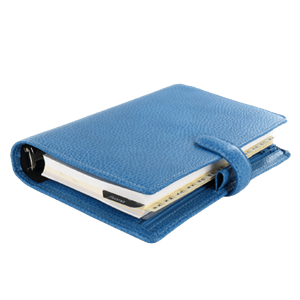 Plan Your Procedure
Average Cost

From

$4,000

Recovery Time

4 Days
Contact Us
If you have an area of your body that has low volume due to weight loss, aging, or genetics, fat transfer surgery may be a good option for you. We invite you to schedule a consultation so that we can assess the areas for treatment and help you understand more about the procedure and if it is right for you. Fat transfers can create a smooth, fuller shape in areas as small as the lips, or as large as the buttocks.
Cost of Fat Transfer Surgery
The cost of a Fat Transfer ranges on average from $4,000. If you are comparing prices between different plastic surgery practices, make sure you are comparing the fees which include all aspects of your upcoming surgery. These prices include the physician, anesthesia, and facility fees assuming that your surgery is being completed in a surgery center. If your surgery needs to be performed at the hospital, the fees will be ~$1500-$2000 more depending on the procedure, the surgical time, and whether or not you choose to stay overnight at the hospital. Also, your best choice for a cosmetic procedure of any kind is to choose a plastic surgeon, such as Dr. Theodore Foley, who is certified by the American Board of Plastic Surgery and who is local to you. Not only will you receive the best surgical care that way, but you will also receive the best postoperative care. At Cosmetic & Plastic Surgery of Central PA, we encourage patients to call for a complimentary personal consultation with our plastic surgeon so a customized quote can be prepared for you by our staff. For more information on payment options at our practice, check out our Payment Information page by clicking here.
Related Procedures
Prices are subject to change and are our current estimate of the price which is inclusive of physician, facility, anesthesia at a surgical center. Some procedures, which do not require anesthesia, may be done at our office and would not then entail an anesthesia fee. If patients need to have their surgery at a hospital, prices are typically more expensive and will be outlined after consultation.
Related Posts