Board-certified Plastic Surgeon, Dr. Theodore T. Foley, offers VelaShape III to reduce cellulite, tighten skin, and contour the body to a slimmer profile. At Cosmetic & Plastic Surgery of Central Pennsylvania in Camp Hill, PA, Dr. Foley will meet with you to answer any questions or concerns you may have regarding this treatment. He will then create a customized treatment plan that addresses all your cosmetic goals. This procedure is great for individuals who cannot achieve the slim, smooth figure they desire by diet and exercise alone. VelaShape III targets specific areas like the abdomen, thighs, arms, and neck. Results produce a smoother, tighter, and younger appearance.
Reviews
"Best plastic surgeon in the area! After exploring several options, I chose Dr. Foley because he was very qualified and knowledgeable. He was caring, professional and did a great job. He talked me through the procedure step by step. His staff was amazing and caring as well. He made sure I was pain free the entire time and put me at ease. I would highly recommend him to anyone seeking plastic surgery."
- Anonymous /
Office Visit /
Jun 28, 2017
"I was referred to Dr. Foley through a friend for removal of basal cell cancer on my upper lip.  Originally, I was scheduled for MOHS through dermatology at a local medical teaching facility.  The EOB - for the teaching facility - for the biopsy and initial visit showed very high charges, including a "facility fee" of over $700.  I was informed that I had to wait almost five months for the procedure. That's when I started looking for alternatives. Thankfully, I found Dr. Foley.  Cancer removed, clean edges, no scar and the procedure was done the week I called for an appointment.  The cost?  A small fraction of what is charged at the medical teaching facility. Did I mention the staff?  Very professional and friendly.   Lesson learned - getting the best health care solution does not have to be expensive."
- M.S. /
Yelp /
Mar 06, 2020
"I was referred to Dr. Foley through a friend for removal of basal cell cancer on my upper lip. Originally, I was scheduled for MOHS through dermatology at a local medical teaching facility. The..."
- M.S. /
Yahoo /
Mar 06, 2020
"Amazing Experience - From the moment I made a simple phone call to see about the procedure I was interested in , I was treated with such patience, and kindness. The office staff are real gems. My consultation was fabulous Dr. Foley thoroughly explained the entire procedure to me. His bed side manor is superb. The day of surgery was so exciting, I can't believe how smooth it went! He's articulate and my abdominalplasty is living proof, I literally could not be any happier, he has changed my life completely!!"
- C. /
RealSelf /
Apr 25, 2019
"My experience with Cosmetic and Plastic Surgery of Central Pennsylvania has been an experience worth bragging about! The front staff is very pleasant kind and always willing to answer all your questions no matter how many you may have! From my very first appointment with Dr. Foley he listened to my concerns and validated all of them. He literally brought tears to my eyes when he agreed that I indeed had Diastasis Recti. He saw what I was seeing after I had been shrugged off and looked at as crazy by other physicians. Dr. Foley is very caring and down to earth. He took his time with me and explained everything with my surgery in great detail. He listened to all my concerns and took them ALL into consideration and took steps to put my mind at ease to make me completely comfortable for my operation. His bedside manner is something you do not see often. I also liked that he focused only on what I wanted fixed and solely that. He did not bring up or pressure me to fix other things with my body. He is an honest caring trustworthy plastic surgeon. He will be my surgeon for any other procedures that I may need or desire in the future. If your looking for a good honest plastic surgeon look no further! I am in love with his work!! He made me look perfect and restored my body and gave me my confidence back!"
- H.H. /
Google /
Jan 15, 2022
Previous
Next
If you are considering VelaShape III:
Your body mass index (BMI) must be under 30
You fall under the first 2 stages of the Cellulite Classification Scale
You are not excessively overweight
You are not pregnant
VelaShape III is a noninvasive procedure that does not require general anesthesia. Patients are awake and seated comfortably in our procedure room during their treatment. The VelaShape III combines infrared light and radiofrequency energy to target specific areas of the body. The hand-held device delivers a vacuum-like sensation to eliminate cellulite, tighten skin, and contour tissue for a more appealing form. This process greatly reduces the appearance of "cottage-cheese" thighs or dimples and creates a smoother skin surface. Typically, there is minimal to no discomfort during treatment.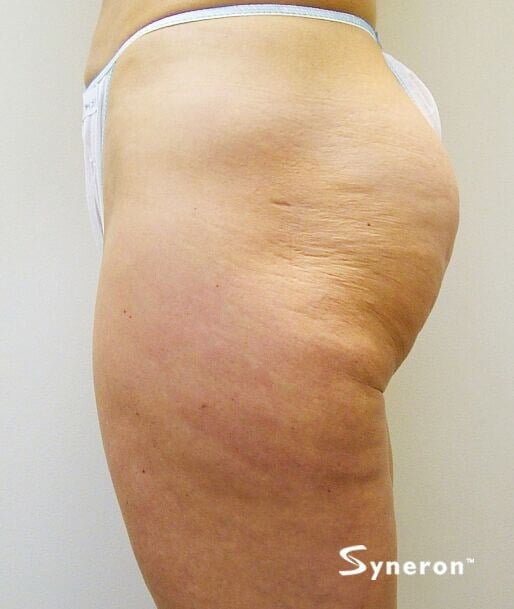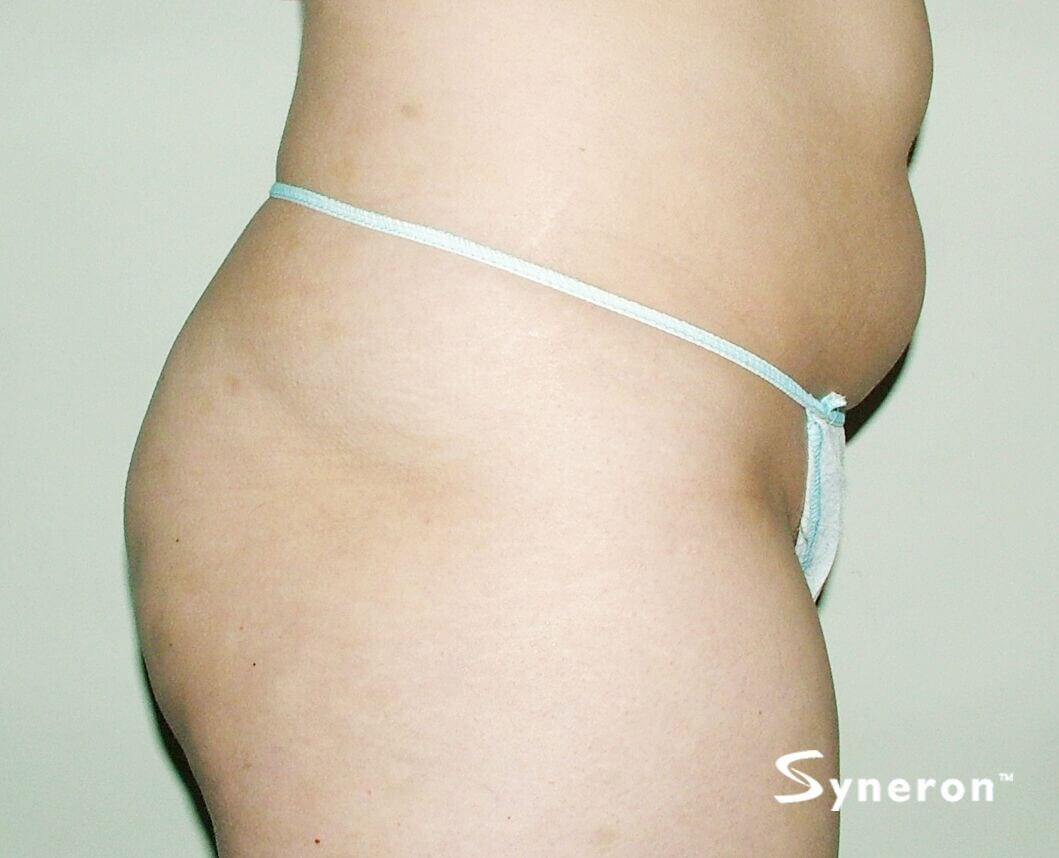 Results are visible 10 – 14 days after a single 30-minute session, but 3 sessions are recommended for optimal outcomes. Treatments are set apart in 2 week increments. Results produce tighter, smoother, and younger looking skin. This procedure also promotes collagen, increases circulation, and stimulates cell metabolism. A great benefit of this high-end technology is that it does not require any post-treatment downtime.
Do you have unwanted cellulite on your thighs? VelaShape III can reduce the visible appearance of cellulite to make your legs look smooth and young again. At the same time it will tighten loose skin. The recommended treatment package for cellulite reduction is 3 half hour treatments 2 weeks apart. Results are visible 10 days after treatment. It is recommended that patients receive follow-up quarterly single 30 minute sessions to maintain the cellulite reduction. Benefits of VelaShape III:
Cellulite reduction
Skin tightening
Body contouring
No downtime
You can also combine UltraShape Power and VelaShape III to destroy body fat and tighten loose skin. This is a fabulous mommy makeover package that you will love! Do you seek to return your pre-baby belly with no down time and no pain! We got it and you too can get it! View the following video to learn more.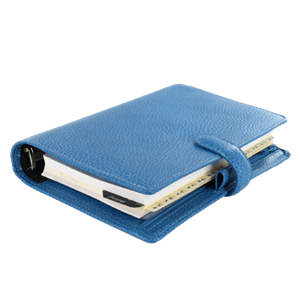 Plan Your Procedure
Average Cost

From

$1,000

Recovery Time

1 Day
Contact Us
If you are tired of living with unsightly dimples on your thighs, arms, or abdomen, then VelaShape III is the treatment for you. The sexy slim figure you desire is no longer out of reach. Call or visit our office today to schedule your consultation and we can help you achieve a beautiful, smooth profile.
The cost of Velashape III ranges on average from $950 to $1,500. For more information on payment options at our practice, check out our Payment Information page by clicking here.
Related Procedures
Related Posts